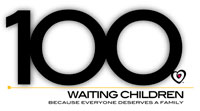 The Heart Gallery of New Jersey, Inc. is a unique not-for-profit corporation dedicated to raising awareness about foster children available for adoption. Through the volunteer efforts of some of the country's most prestigious photographers, portraits are taken that help capture the individuality and spirit of each foster child who is eligible to be adopted. These photographs are then shared via the web and through gallery exhibits in the hope that potential families will be moved to inquire about adoption.
Don't miss the Heart Gallery's opening night video!
We're pleased to introduce you to Marc and the other 99 children who comprise the "100 Waiting Children", a Heart Gallery of New Jersey Special Exhibition. These children have lived in the New Jersey foster system the longest. Most are well into their teens and still long for permanent homes before they turn 18 years old. With the new addition of video bios, we think you'll be amazed by their maturity, strength and overall, a longing for a forever family.
Meet Marc: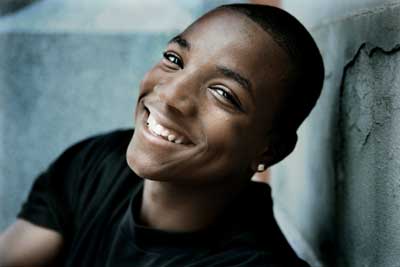 Marc, 14, is at the age when he doesn't like to talk much about his personal life. But press him, and you'll see that he's the quiet confident type. Don't mistake it for mere coolness. After all, how many teenage boys admit they like looking in the mirror?
Due to his many losses and chaotic past, Marc is reluctant to let others get close. He is an energetic and dynamic athlete. He is an outstanding swimmer who excels at several sports. And he likes to sit around with his friends and talk about girls.
His case worker describes him as a natural leader. People flock to him.
He's from a big family, with 16 children, and he recently connected with four older siblings. Maintaining contact with his siblings is very important to him.
But he'd settle for a smaller family - as long as there are pets.
Now that you've met Marc, why not take a moment to meet the rest of the 100 Waiting Children?
Child of the Month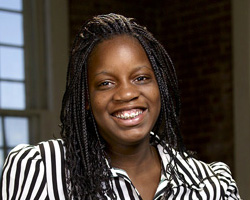 July's Child of the Month is Lynda. This budding artist and musician also loves fashion and dance. Learn more about Lynda on her profile page.
Latest News
Angel's Adpoption Finalized!
June 8, 2008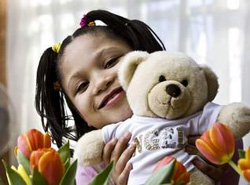 Read the full story in the Asbury Park Press!
Heart Gallery in Trenton
June 1, 2008
For the first three weeks in June, the Heart Gallery will be on display in Trenton.
Shiloh Baptist Church
340 Rev. S. Howard Woodson, Jr. Way
Trenton, NJ 08618
Hope you can join us!
- more news -
Take action
Here are some things you can do right now to get involved!